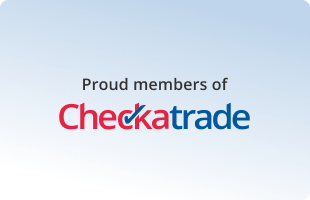 House move from Parkstone to Penn Hill.
Russell and Colleague were extremely punctual, polite and friendly. Nothing was too much for them, he even came back a few days later and removed all unwanted items for commercial disposal at a fraction of the cost of hiring a skip! Would I recommend him. Yes 100%."
– Customer in Poole, 18 April 2014
---
Dismantled office furniture in Verwood and delivered it to Bristol.
"Russell and his colleague were very efficient, even numbering the items so it could easily be reassembled at the other end when ready. Our original brief to Russell changed slightly but he kept in contact and re-quoted as necessary. I would have no hesitation in recommending Black and White Transport and will certainly use them again in the future in the need arises."
– Customer in Verwood, 14 May 2014
---
House clearance.
From the estimate to completion, Black and White Transport were extremely courteous. After the estimate, I didn't see them again, but they did exactly what they said they would do. I don't live near my Dad's bungalow, so I emailed Russell regularly, and he always came back quickly with the answers to any questions that I asked him. They even swept out all of the garages and outbuildings. They also hoovered all of the floors of the bungalow. I would have absolutely no hesitation in recommending this company. Thank you for all your help and attention to detail. 100% RECOMMENDED!!!"
– Customer in Hook, 11 July 2014
---
Removed a full flat of all furniture including electric bed and chair and reinstating in new address.
Russell and Duke arrived on time were VERY hard working , nothing was to much trouble, they are clean, tidy, well spoken and very conscientious, nothing was broken or damaged and we will recommend them with out hesitation. It short they did a fantastic job and made a very stressful day much easier. THANK-YOU BOTH VERY MUCH."
– Customer in Ferndown, 31 July 2014
---
Errect and dismantle exhibition stand london and Southampton for boat show over last 3years
Excellent, have used them several times, very efficient, do exactly what they say"
– Customer in Ringwood, 13 January 2014
---
Empty flat, take items to tip and settle to another location.
Russell and his colleague were fantastic. On time and kept me informed of their whereabouts. The settee was a real problem to get out but they managed it without any fuss or cursing. They also took extra items that were not quoted for (washing machine) with out fuss. I would definitely recommend them."
– Customer in Poole, 4 June 2014
A Full Packing Service is Available
We Will Vacuum After Job if Requested
Black and White Transport
Copyright Russell Gibbs 2015